Thank you for your booking - please hit the SUBMIT button when you have finished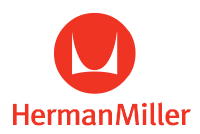 ''The History of Product Design at Herman Miller'

Herman Miller is a 100-year-old-plus company that places great importance on design, the environment, community service, and the health and well-being of our customers and our employees. Innovative ways to improve the performance of our customers' organisations have become our hallmark.

Join us as we share our approach to product design and look at the great designers who have worked with Herman Miller through the years.

I would like to register to attend the seminar entitled  ''The History of Design at Herman Miller'  being held at: The RIBA HUB, CUBE, 113 - 115, Portland Street, Manchester M1 6DW  on Thursday 27th June 2013 at lunchtime

(Networking lunch from 12 noon - seminar presentation at 12.30pm)

'The History of Design at Herman Miller'  -  

RIBA Hub, Manchester - Thursday 27th June 2013

How did you hear about the event?